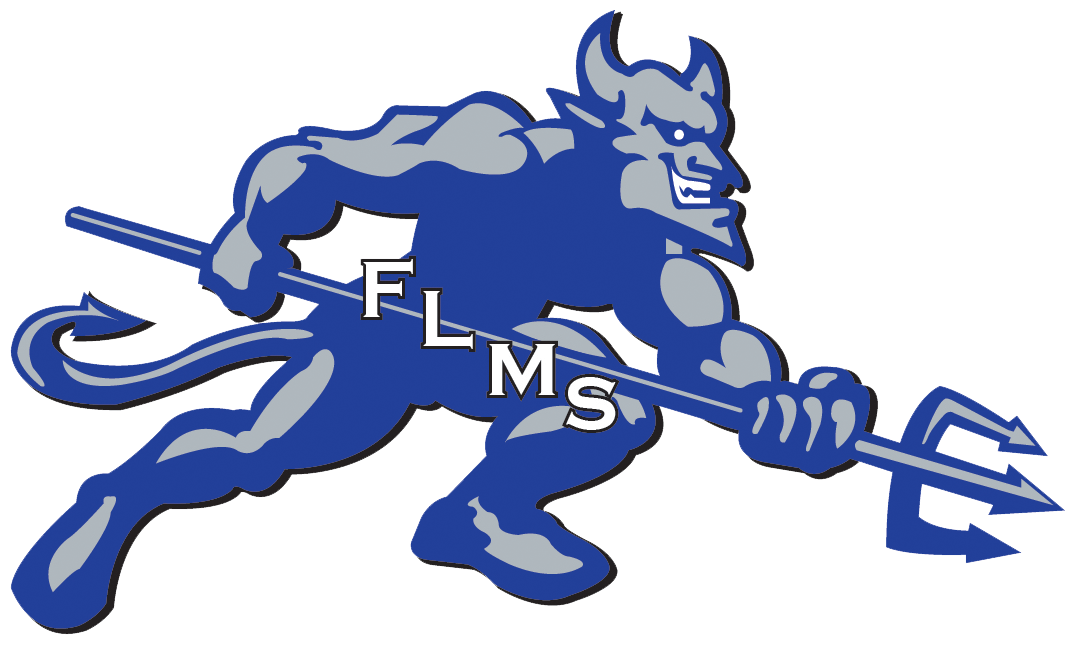 "Where every student every day achieves and learns!"
Weekly Announcements
2017-2018 Student Registration
Monday, October 9, 2017 Board of Education Workshop
Online Food Service Application
September 2017 Newsletter
Greetings FLMS Families,
We are off to a GREAT start! I want to personally thank all of our FLMS families for their efforts in getting our students to school on time with the new school start at 7:45. We have asked all students to arrive by 7:30 as we are allowing students to come in at 7:35.
As we continue the year, I want to remind families that if you ever have questions or concerns, please do not hesitate to contact your student's teachers. You can find contact information for each teacher on the website or feel free to call the main office at 303-857-7200.
Our PTSA is looking for members to join their efforts in helping fundraise for the school. If you are interested in joining please contact Glenda McCammon in the office at 303-857-7246.
Power Hour is an after school academic support hour where students can come and get help. It is every Tuesday, Wednesday, and Thursday from 3:30-4:30.
New Tardy Policy will begin on Tuesday, Sept. 12. If your student is late to school and is not excused by a parent it will be an unexcused tardy, as well as any tardy to class during the day. We have increased the passing period by one minute in hopes to eliminate the tardies, however, if your student receives a tardy they will be calling home and having to stay after school 15 minutes for each tardy. Please help us by reinforcing to your student to get to class on time.
On Monday, September 25 from 6:30-7:30 we will be holding a Sexting/social media informational night put on by Weld County District Attorney. As we get closer to that date please be looking out for more information.
As an early reminder, Conferences will be October 11 and 12 from 4:00-8:00.
Fort Lupton Middle School strives to be the best Middle School at preparing students to be productive team members of society by using AVID strategies and research based best practices. You are always welcome to visit at any time.
Sincerely,
Candace Kensinger, Principal
303-857-7200
ckensinger@weld8.org
Fort Lupton Middle School's Weekly Activities
Teen Book Club Starts in October – 10-5
See Ms. Anna to sign up!
Monday, October 16, 2017
Boys basketball practice starts – 3:30

Yearbook meeting in the Tech Lab – 3:30

Robotics Public & School Library 3:30-5:00
Tuesday, October 17, 2017
Student Council meeting in the library – 7:15

Power Hour 3:30-4:30

North Range Behavioral Health – Strengthening Families - 4:30-8:30 in the commons and rooms 114,115,131, and 140

Fall Band Concert in the Auditorium 7:00 p.m.
Wednesday, October 18, 2017
Thursday, October 19, 2017
Friday, October 20, 2017
Bluedevil/College Wear Day

Hearing/Vision Screening for 7th Grade & new students/Office - conference room 10:00-3:25

Staff vs Students Volleyball game 3:30 in the Gym
Upcoming Events:
October 17th – Fall Band concert @ 7:00 p.m. in the Auditorium
Oct. 20th -PBIS Staff vs Student volleyball game 3:30 in the Big Gym
Oct. 20th 7th Grade hearing /vision screening – Office Conference Room
Oct. 23rd – Volleyball end of season banquet in the commons 3:30-5:00
Oct. 25th - Unity Day – wear Orange for unity
Star Students of the Week
6th Grade: Kaiden T – Kaidyn is always respectful to staff and his peers. His is a great role model and a hard working student. He is consistently questioning why and how things work to improve his understanding of what is being taught.
7th Grade: Estefania OP – Estafania is a great role model for her classmates. She is always willing to help our new students and is very responsible for her own academics. She is respectful to everyone.
U/A Classes: Leslie M – Leslie is focused and conscientious, and always puts forth her best effort. When she has comments or questions, she is very specific so that others are able to immediately understand the content.